Ahhh. I'm going to see Arctic Monkeys on Friday!

I am so excited. The Arctic Monkeys are
BRILLIANT.
I think I'm going to really enjoy it, as long as they sing lots of their older songs as I think these are sooo much better!
Crying Lighting - lyrics in the title - is also really good and I like the new album but just I'm not sure about a couple of the songs.
So, yeah bring on I bet that you look good on the dancefloor, mardybum and When the sun goes down!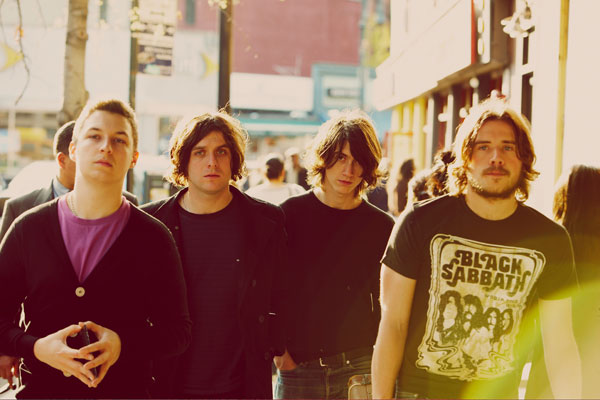 Okay, on a more fashion related note, here is an outfit I wore a week or so back, that I forgot to post.
Crop Top; Clothes Show London - Elegantly Waisted, I added the studs on myself. Skirt; H&M. Bracelets; Primark.
I'm not at all sure about the pictures, me trying to be a model (not so successfully) isn't a good look, but yeah you can see the outfit so it's all good.