Christophe Decarnin,
I love
you more than I love cake.
Sorry, for my outburst there, but, it's true I'd much rather meet Christophe Decarnin than have a life time supply of cake. And for me, that's saying something!
I've been ill with laryngitis for the last couple of days, but Balmain's new collection has definitely cheered me up.
The collection still has the classic elements of Balmain, such as the sharp shoulder, the worn jeans and the studs, but this time round the collection has an almost army feel to it, I can see this being a big trend for spring 2010.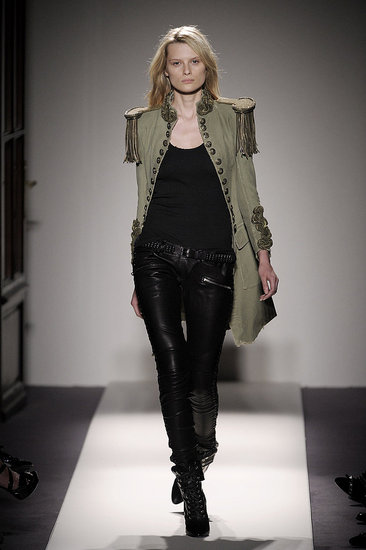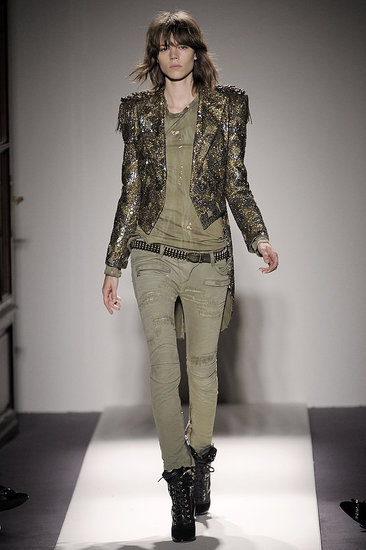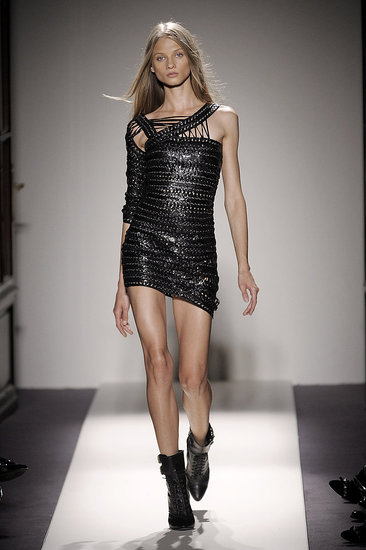 The balmain collection was amazing, and I can't wait for the clothing lookalikes to appear on the high street, I will be sure to keep my eye out for them.
Love a voiceless Olivia..